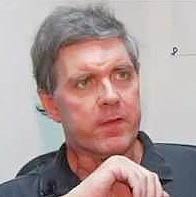 Don Black
Stormfront
Mon-Fri 6-8 am Pacific - 9-11am Eastern (Listen)

Don Black has been an activist fighting for European-American survival for forty-five years, beginning when he was fifteen years old in his home state of Alabama, in the midst of the racial turmoil of the late 60s.
After many difficult years working to reach our people with the truth of racial realities, he was first to realize the potential of the Internet to promote our Cause. He set up a small dial-up computer bulletin board called Stormfront in 1990, while working on the David Duke for US Senate Campaign. This would later go online on the Net, where its audience numbers would explode.
Mr. Black has appeared on hundreds of "mainstream" radio and television shows over the decades, including Ted Koppel's Nightline, The Today Show, Phil Donahue, more recently The Young Turks, Geraldo and many others. But we are now our own media! We don't need the controlled, "legacy" media to filter our message. And with the media monopoly's control of news broken, more of our people than ever before now understand the truth.
Further expanding our own media, the Don and Derek Black Show went on the air on WPBR 1340AM in West Palm Beach, Florida four years ago. We broadcast five days a week for three years, despite considerable expense and relentless threats against the station by our enemies. Ultimately, the station was bought by an Israeli.
Mr. Black is now proud to be back for a full two hours, with long-time co-host Truck Roy, guests and call-ins, and this time with an even bigger audience on the Rense Radio Network!
Website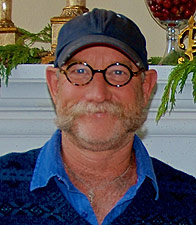 Blake Sawyer
'We Are The Truth Seekers'
Saturdays 1-2 pm Pacific (Listen)
Blake Sawyer is a health educator, author, radio show host, & trends researcher. He has been involved as a behind-the-scenes researcher for several #1 best selling books and is a published author himself. He has been a successful entrepreneur for the past 4 decades.
As the consummate truth-seeker, he has spent much of the last 35 years traveling the world gathering insights on serious subjects that are a matter of life and death. His research, travels, and experiences have led him to discover revelatory truths that he calls epiphanies. His motivation and greatest joy in life is to share these truths with those who have "ears to hear and eyes to see."
Blake's book, The Homeostasis Protocol, is the only book in the world that teaches how you can bring your body to divine health through properly balancing the seven internal environments of the human body. Thousands of people with "incurable" diseases and life-threatening illnesses have testified to the truths presented in his book. A FREE copy of this book can be found at www.royalvelvetnow.com
Mr. Sawyer's other expertise is in the area of surviving The Collapse. This includes World War III, the world-wide economic collapse, the tyrannical global government, natural disasters, pandemics and epidemics, false flags, ruthless governments, a collapse of society (with subsequent rioting and anarchy), Fukushima, and hundreds of other potential life-threatening scenarios. This life saving information can be found at: www.escapetheusanow.com
We Are The Truth Seekers is Blake's new one-hour radio show on Rense Radio. The purpose of this show is to permit the listeners to discover these extraordinary truths that only a very few people in the world are aware of, let alone understand. (Thankfully, Blake expounds with clarity these revelations on each show.) People who apply these truths have consistently declared that their lives have been dramatically transformed with remarkable results.
Besides hosting two different one hour weekly radio shows, Blake has shared his expertise and unique perspective on the subjects of health/disease and surviving The Collapse/New World Order with millions of people as a guest on various radio shows. Over the past 30 years, those shows include Coast to Coast, Jeff Rense, Kevin Trudeau Radio, The Edge with Daniel Ott, and many others.
Blake has been married for 27 years and has two children, a son and daughter who are both in college.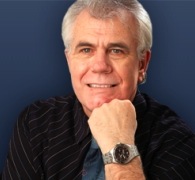 David John Oates
Reverse Speech
Fridays 2-4pm Pacific (Listen)
David John Oates was born in rural Australia on October 30th 1955, the first born son of a young Methodist minister. He spent his early days traveling with his family from church to church, and fiddling with his hobby, electronics. By his early teens he was building amplifiers for his small rock and roll band, and experimenting with radio equipment.
He went to a private college for his high school years but left early without graduating and moved into his early career as an insurance clerk. In his spare time he was involved in church youth groups and working for drop in centers catering for street kids.
At the age of 20, despite having a severe speech stutter, he secured a job as a representative for life insurance, a career he excelled in, and also obtained his amateur radio license, a hobby that also required the ability to speak clearly. Additionally, he became a part time youth pastor working with street kids.
By his mid 20's, David had left insurance and devoted his full time attention to his youth work. It was while running a halfway house for street kids in 1984 that he first heard about backward messages in rock and roll, and a new hobby was born – playing tapes backwards. He rapidly became obsessed with this new hobby and by 1987, he had developed his theory of Reverse Speech.
Since that time, David has had an active career now spanning 32 years, furthering the field of Reverse Speech as his full time occupation. He has developed new theories, and designed therapeutic and training techniques. He has published several books on Reverse Speech, including "Beyond Backward Masking", "Voices From The Unconscious" and "Its Only A Metaphor", and numerous tapes and training manuals. Overcoming his speech stutter, he has lectured around the world to crowds of thousands, and trained hundreds of students. He has also instigated some of the first mainstream studies and presented Reverse Speech on 1000s of radio shows, including his own show, "The David John Oates Reverse Speech Show" that ran successfully for 3 years syndicated coast to coast in the United States where David lived for 10 years in the 1990s.
In the United States he has appeared on dozens of television programs, including CNNs, Larry King Live, Geraldo, Leeza Gibbons, Strange Universe, Extra to name a few. In Australia, he has appeared on such shows as, Good Morning Australia, Today Tonight, A Current Affair, and Today. His work has also been featured in 100s of papers and well known publications such as The New York Times, Harpers Review, Omni magazine and Discover magazine.
David has been compared to Thomas Edison, Alexander Graham Bell and Nicola Tesla and his work described as being of Nobel calibre with far reaching ramifications in such fields as law enforcement, business and psychology.
He is a certified Hypnotherapist and Trainer, and currently attends to his therapy and corporate consulting business using reverse speech techniques. David is also an accomplished public speaker, maintaining an active international speaking and training schedule as well as a popular guest on many international radio and TV programs.
He currently resides in Adelaide, South Australia. Website.. Host Archive



Dr. Ted Broer
Healthmasters
M-F 7pm Pacific (Listen)
Dr. Ted Broer is internationally recognized as a leading health and nutrition expert, with extensive graduate and post graduate studies in the field of nutrition, biochemistry, and Naturopathy. His education includes an undergraduate degree in biological science and chemistry from Florida state university. He has also completed a second undergraduate degree from FSU in psychology and exercise physiology, a masters degree in Business Administration from FSU and received an honorary Doctorate from Southeastern University.
Ted founded his company in 1981. He became a licensed nutritionist in the 80's. He has worked with thousands of clients on a individual basis. The author has had three decades of experience in the health care field. He has appeared as a guest on over 1000 television and radio stations and has been featured regularly on nationally syndicated shows. He is a popular seminar speaker and has regularly shared the platform with such notables as Pastor Rob Parsley, Herman Bailey, TD Jakes, Bill Cosby, Carl Lewis , former President George Bush, Barbara Bush, President Gerald Ford, Paul Harvey, Larry King, Secretary Of State Colin Powell, General Norman Schwarzkopf, Zig Ziglar, Elizabeth Dole, Naomi Judd, Bill Cosby, Henry Kissinger, Margaret Thatcher, Evander Holyfield, Larry Bird, Joe Montana, Lou Holtz and many others. During the past three decades he has been privileged to speak to over one million people at live seminars and millions more via radio and television. Website...Host Archive