Want to bring your talk show to the Rense Radio Network?

There are still some superb times available. Check our rates and

extraordinary services against those of any other network. Complete
assurance of 100% contact confidentiality. Here are our current core programs...





The Jeff Rense Program

Monday-Friday 7-10pm Pacific

10pm-1am Refeed

Sunday Encore 7-10pm Pacific

What Do Subscribers To The Jeff Rense Program Receive? For Openers, over 12,000 Hours (And Growing) Of Unforgettable Talk Radio!

Our subscribers receive access to the most fascinating, consistently amazing talk and information program on radio...the Jeff Rense Program. Night after night, you'll be able to hear Jeff, LIVE, in high quality 32k and 56k formats, for Windows Media Player, WinAmp (which works with iTunes or Quicktime!) or Real Player.

You can also listen to our unprecedented treasury of ARCHIVES - whenever you choose, 24/7/365, in super high digital quality 56k MP3 format. There are now over over 12,000 HOURS! of Jeff in often fascinating conversations with some of the most remarkable and unforgettable people of our times. These priceless archives are, in fact, the world's most complete historic audio record of the massive changes that have overtaken our country, our way of life and that of much of the Western world.

To make your listening even more enjoyable, we have carefully removed all of the program commercials to make for a seamless listening experience. The Archives currently go back to 1994, and new archives of each evening's program are typically available within a few hours. And remember - you can also take Jeff with you anywhere, anytime because our Archives are available as downloadable 56k MP3s for use in your portable MP3 player or CD player.


A Very Special Radio Program...

What you see is what you get. Essential values - Kindness and Accountability, Responsibility, Integrity and Intelligent Discourse, Exploring by Thought, Learning by Listening, and Helping those who seek to know...and grow. Honored and privileged to do what I do which makes the 14-16 hour days a little easier. Trying to encourage people to consider new material and viewpoints to expand vision and build wisdom. Standing firm on honest journalism amidst a sea of talk radio messianic blowhards, mind control freaks, undercover intel agents, duplicitous agenda-pushers, internet egomaniacs, cyber cretins, opportunists, plagiarists, frauds and takers. Following the facts wherever they lead.

Among the most lamentable aspects of this deconstructing nation are rampant personal non-accountability (our 'victim' society), and the mass social pandemic of lying, directly or by omission (stealth lying). Being deceived, in fact, is now a virtual expectation and hardly-noticed component of our times. It insidiously desensitizes as it permeates the wreckage of this People Magazine/tabloid/paparazzi celebrity 'culture' of sports, decadence, drugs, sex, celebrity, and massive self-indulgence at every turn...fueled and abetted by the most ruthless, seductive, powerful weapon ever unleashed on human kind - television. 'Contextual morality' now rules.


Decent principles, values, true character and gentle, kind behavior are all too often mocked and derided...especially among younger people, as programmed by the mass media. Avoid fads, give while expecting nothing in return, strive to excel at what it is you love, and endeavor to leave whatever or whomever you encounter in life a little bit better if at all possible.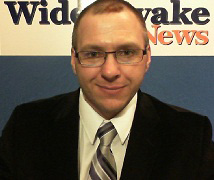 Charlie McGrath - Wide Awake
NEW TIME Weekdays 5-7pm Pacific (Listen)

After serving in Pappa Bush's Gulf War 1, I spent the next 18 years in the building industry. Over the years it became very clear to me that globalism was systematically dismantling not only my industry but all aspects of our economy. I've always had the ability to break down complex events and situations, and this has served me well in my professional career. With the obvious destruction of our republic, the never-ending wars, the power grab by Washington and Wall Street, the crumbling of our liberty, and the prospect of seeing my son being offered a chance to fight in the same sandbox that I did nearly twenty years ago, I decided that it was time to speak out.
I became involved with the Tea Party movement during the bail-outs, but I truly found my voice on You Tube. The same ability to break down issues and make them make sense to the "common" man that has served me well in business now serves me well in reaching my fellow Americans. Wide Awake is not just a radio program but a state of mind and it is my mission, my passion, and my duty to shine light on the greed of Wall Street and the corruption of Washington. My goal is simple, speak the truth, speak from the heart and never give up until all my fellow Americans are truly Wide Awake. Website
The X22 Report Premiering Wed, March 12! M-F 2-3 pm Pacific

You'll hear some of the most remarkable economic and financial analysis in talk radio with Dave, weekdays, in this completely UNIQUE radio program. Prepare yourself with cutting edge, insider information, experience and trending data second to none. This program will shake many people awake and give them the information so often withheld by corporate America and the main stream media. Dave is an insider's insider and IT specialist and knows who's who and what is what. Website

Dr. David Duke

Live M--F 8am Pacific
Rebroadcast at 1pm PST & next morning at 6am PST
Central European Time 5pm /9pm Rebroadcast next day 1pm

If you think you know David Duke, you may be in for quite a surprise. Be sure to read his 2012 Freedom Declaration defending the human rights and welfare of ALL peoples and cultures. Click Here

Dr. David Duke, a PhD in History, is a former member of the House of Representatives from Louisiana. He stands up for the right of the American people and every people on earth to preserve its heritage, culture and freedom.

Dr. Duke views Zionist-driven Globalism and its collaborators the greatest enemies of mankind. He asserts that a Zionist matrix of international criminal banks, news and entertainment media, and Zionist political corruption is driving the world to war, to economic exploitation and to destruction of fundamental human rights, health, freedom and independence.

He has become one of the most well known Americans in the world who has opposed the Zionist-Driven wars in Iraq and Afghanistan and staunchly opposes the planned war in Iran.

His books Jewish Supremacism and My Awakening are translated in more than a dozen languages and Jewish Supremacism is the most-read known anti-Zionist book in the world.

As exampled by Palestinian suffering and genocide, and the situation in Tibet, Dr. Duke believes that mass immigration against the will of its inhabitants is a crime against human rights, and argues that mass immigration also threatens European-populated nations.

Dr. David Duke served from 1989-1993 as a member of the House of Representatives in Louisiana. and as the elected Chairman of the largest Republican Party district in Louisiana from 1996-2000. In two elections in a state the population of a typical European nation, as a candidate for United States Senator and Governor, David Duke received over 60 percent of the European American vote despite being outspent in media 20 to 1. He won the Vice-Presidential nomination for the Democratic Party in 1988 New Hampshire, and four years later received double digit percentages of votes in Republican Presidential Primaries.

He is one of the best known American and World political figures and has been on Meet the Press three times. and appeared live on Today Show, NBC News, ABC News, CBS News, CNN, Fox News, the BBC, and many other national and international news and interview programs.

Considered an extremely effective speaker, after appearing on Meet the Press in 1999, Slate magazine headlined, How to Beat Tim Russet and wrote "David Duke beat Russert badly in March 1999, when he appeared on Meet the Press during his Louisiana campaign for a seat in the House of Representatives. Unable to stick it to Duke with his time-proven techniques, Russert sputtered, steamed, and almost boiled over." Dr. Duke's defeat of Wolf Blitzer and exposure of him as former Zionist AIPAC official and "not an honest broker of television" is historically one of the most-watched CNN interviews in history. Dr. Duke has spoken in over 25 nations and at over 250 universities across the world. We are proud to have him as one of our hosts on the Rense Radio Network where the First Amendment is still recognized and observed. . Website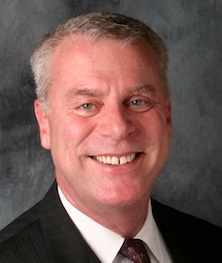 Mike Harris
The Short End Of The Stick
M-F 1-3pm Pacific (Listen)
Mike Harris spent 20 years in China and Russia and the Far East working on mergers acquisitions, specializing in technology development and transfers. He has managed projects as simple as power plants and as complex as the Pershing 2 missile. He is currently with Swiss based Adamus group, and serves on project team for the next generation $1.6 trillion dollar hyper collider. Mike is a lifelong Republican, and former candidate for governor of AZ, Mike also served as Republican Party Finance Chairman. Mike Supported Ron Paul for the 2012 primary campaign. Website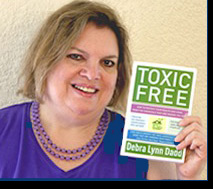 Debra Lynn Dadd
Toxic Free Talk Radio
M-F 12-1pm Pacific (Listen)

For more than 30 years, consumer advocate Debra Lynn Dadd has been identifying toxic chemicals in everyday consumer products and helping consumers thrive in a toxic world. As the author of seven books on household toxics and safe alternatives she has found studies which show that exposure to toxic products contribute to virtually every symptom and illness. Debra knows from first-hand experience that removing these chemicals from your home, workplace, and body can lead to better physical health, greater emotional well-being, a clearer mind, and even more spiritual awareness.

On Toxic Free Talk Radio, Debra gives you the truth about toxics in consumer products and practical solutions to be free from the harmful effects of toxic chemicals we encounter everyday. She goes way beyond toxic chemicals in consumer products, their health effects, and safe alternatives, to also discuss social issues that relate to the problem of toxics and what we can do to improve things. Debra asks, "What actions can we take in our daily lives that support life--in the health of our bodies, our families, our communities, and our environment?" Tune in to hear her answers, ask your questions, and share your solutions. Websit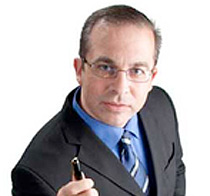 Pete Santilli
The Pete Santilli Show
M-F 10am-1pm Pacific (Listen)

As a recovering life-long Reagan Republican I am now a full time a-political realist who is disgusted by left-right psychological warfare. Over the past several years I've researched deeper into our nation's history, I now have so many questions about the JFK assassination, George H.W. Bush's CIA ties to the assassination of JFK, the Reagan administration's drug running; war mongering and as Charlotte Iserbyt personally witnessed, installation of communism through the Department of Education. As I progressed in my awakening, I discovered one of the pivotal points in our nation's history was the Bush-era explosion of global mob and drug cartel control. It is now widely known, yet conveniently unproven that George H.W. Bush's legacy as a CIA C.E.O. laid the groundwork for the Clinton's Dixie-Mafia drug cartel dynasty. As I have observed and have been told, the Bush/Clinton drug cartels have been battling with the Obama Chicago mafia ever since. (Click Here to read more)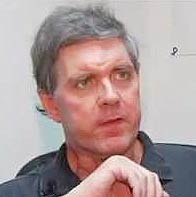 Don Black
Stormfront
Mon-Fri 6-8 am Pacific - 9-11am Eastern (Listen)

Don Black has been an activist fighting for European-American survival for forty-five years, beginning when he was fifteen years old in his home state of Alabama, in the midst of the racial turmoil of the late 60s.
After many difficult years working to reach our people with the truth of racial realities, he was first to realize the potential of the Internet to promote our Cause. He set up a small dial-up computer bulletin board called Stormfront in 1990, while working on the David Duke for US Senate Campaign. This would later go online on the Net, where its audience numbers would explode.
Mr. Black has appeared on hundreds of "mainstream" radio and television shows over the decades, including Ted Koppel's Nightline, The Today Show, Phil Donahue, more recently The Young Turks, Geraldo and many others. But we are now our own media! We don't need the controlled, "legacy" media to filter our message. And with the media monopoly's control of news broken, more of our people than ever before now understand the truth.
Further expanding our own media, the Don and Derek Black Show went on the air on WPBR 1340AM in West Palm Beach, Florida four years ago. We broadcast five days a week for three years, despite considerable expense and relentless threats against the station by our enemies. Ultimately, the station was bought by an Israeli.
Mr. Black is now proud to be back for a full two hours, with long-time co-host Truck Roy, guests and call-ins, and this time with an even bigger audience on the Rense Radio Network!
Website