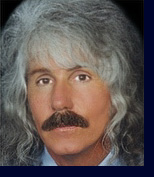 The Jeff Rense Program
What Do Subscribers To The Jeff Rense Program Receive?
For openers, you'll get to browse and choose to listen to any of over 20,000 HOURS of often unforgettable, fascinating and often unforgettable Talk Radio interview and conversations with many of the most important and fascinating people of our times.
The Rense Archives are nothing less than an unprecedented, 'live' living history of the international darkness and deep state destruction and takeover of what was once the Light unto the world'…America. Beginning with the massively corrupt and depraved Clintons in the early 90s, through the endless lies and treason of George W. Bush and through the America-hating muslim communist, Barack Obama, to, perhaps, the greatest disappoint of them all, Donald J. Trump who has broken virtually every single promise and vow that got him elected. The entire 25 years is there…at you fingertips to study, be entertained, laugh, cry, rage about and to learn from. It's all in the Rense Archives …nothing is missing, nothing left out.

From the ET-UFO reality to unimagined mass technology arrayed against us in this beyond-Orwellian stealth and blatant, merciless takeover of the Western World. From nanotechnology, geo-engineering weather control, secret deep space fleets, astonishing political scandal, mass mind and thought control, the insidiously ruthless electronic media, smart phones, computers, and the electromagnetic emf engineering of human consciousness, the most mind-bendingly corrupt national and global political criminality in modern history to the most viciously rigged financial domination and enslavement ever concocted to subjugate human kind…all of that and so much more is all waiting to serve you in the Jeff Rense Archives…perhaps the greatest story ever told.
Of course, our subscribers ALSO receive direct access to the most fascinating, consistently amazing LIVE M-F talk and information program in radio. Night after night, you'll be able to hear Jeff, LIVE, in high quality 32k and 56k formats, for Windows Media Player, WinAmp (which works with iTunes or Quicktime!) or Real Player...among many audio platforms. And you can download the programs and have them with you wherever you go to enjoy, share, be entertained by and learned from.
The Jeff Rense Program continues forward and is now entering its 25th YEAR of service to all those who seek reality. To make your listening even more enjoyable, we have carefully removed all of the program commercials in our Archives to make for a seamless listening experience. The Archives begin with Jeff's program, The End Of The Line, in 1994 and move forward on into its 25th year.